Friends of Nepal Board & Staff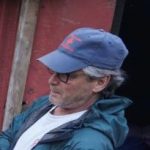 Dan Donaghue, N-47, President 
I was a Livestock Volunteer posted at HMG's Veterinary Hospitals at Bhairahawa and Pokhara. I have had a full career in Poverty Alleviation with International NGOs, the U.N, and bilateral Aid Organizations. I have worked on development projects and with Refugees throughout Central, South and Southeast Asia. I have spent quite a bit of time with Bhutan-Nepali refugees in Rhode Island.
---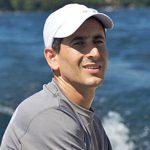 Aaron Rome, N-172, Past President and current Advisor
I have been the on the Friends of Nepal Board since 2000, serving as president since around 2002 to 2016. In Nepal, I served as a water supply engineer in the Eastern Hills. For the past 15 years, I have started several businesses including an ecommerce website and a grant writing and strategic planning consulting company. I live in Rhode Island with my wife and three boys.
---
Valerie Stori, Projects Committee Chair
I joined the Projects Committee in 2004 and have served as its chair since 2007.  Though I was not a PCV, I worked in Nepal for many years and was happy to discover FoN as a way to contribute to organizations improving the livelihoods of Nepalis.
---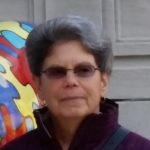 Suzie Schneider, N-171, Treasurer
I was a microenterprise development volunteer via the Agricultural Development Bank in Tulsipur, Dang/Rapti. As Treasurer, I maintain the books for FoN, send acknowledgements to donors and pay out grant awards approved by the Project Committee.
---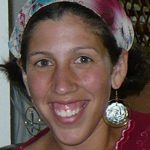 Tamara Schneider Bhandari, N-194, Secretary
I was posted in Ultakham village, Kailali district in far western Nepal from 2002-04 where I taught 7th grade science. I have edited the Friends of Nepal newsletter since late 2007 and joined the Board of Friends of Nepal in early 2009. I live in St. Louis, Missouri.
---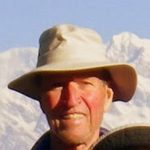 Dave Carlson, N-3, Member-At-Large for Networking and Coalition Building
I was a volunteer schoolteacher as a Peace Corps volunteer in 1964. In 1998 I joined Friends of Nepal as its newsletter editor and later became a board member. In recent years I have come to appreciate how wireless technology can have a dramatic impact in rural mountain community life.
---
Darlene Foote, N-92 and N-171, Member-At-Large
I had the opportunity to serve as a PCV in Nepal twice: in 1980-82 (N92) and 1991-1994 (N171). As a PCV, I worked with the Ministry of Agriculture, first in Sindupalchowk District, then in Bajhang District. I have recently started a new tour with USAID/Uganda, but I expect to continue to get back to Nepal at least once a year. Nepal is still the place where I go to recharge and to remind myself about what inspires me.
---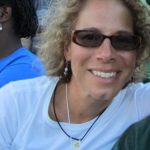 Chrissy Kohrt, N-168, Member-At-Large
Chrissy Kohrt (Rivaldo) was a PTTP science teacher in N/168, spending her first year in Khimtibesi, Ramechaap District , and her second year in Kathmandu and Gaur, Rautahat. Currently, Chrissy lives in Greensboro, NC with her husband and teenagers, and volunteers with the Bhutanese refugee community as an interpreter and friend. Chrissy also volunteers as a director on the board of Friends of Patan Hospital.