Friends of Nepal Board & Staff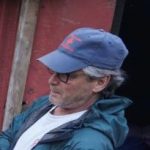 Dan Donaghue, N-47, President 
I was a Livestock Volunteer posted at HMG's Veterinary Hospitals at Bhairahawa and Pokhara. I have had a full career in Poverty Alleviation with International NGOs, the U.N, and bilateral Aid Organizations. I have worked on development projects and with Refugees throughout Central, South and Southeast Asia. I have spent quite a bit of time with Bhutan-Nepali refugees here where I live, in Rhode Island.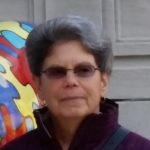 Suzie Schneider, N-171, Treasurer
I was a microenterprise development volunteer via the Agricultural Development Bank in Tulsipur, Dang/Rapti. As Treasurer, I maintain the books for FoN, send acknowledgements to donors and pay out grant awards approved by the Project Committee.
---
Darlene Foote, N-92 and N-171, Member-At-Large
I had the opportunity to serve as a PCV in Nepal twice: in 1980-82 (N92) and 1991-1994 (N171). As a PCV, I worked with the Ministry of Agriculture, first in Sindupalchowk District, then in Bajhang District. I have recently started a new tour with USAID/Uganda, but I expect to continue to get back to Nepal at least once a year. Nepal is still the place where I go to recharge and to remind myself about what inspires me.
                            Richard Sellers, N/42, Secretary
I was an Agricultural Science teacher at Paklihawa School in Bhairahawa and a chicken farmer. After Peace Corps Nepal, I sat for a Master of Science Degree...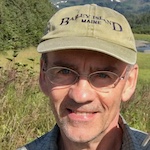 Duane Karlen, N-21, Editor, Friends of Nepal Newsletter
I was an Education Volunteer in the hills of Lamjung District. My career then meandered through a number private and public settings, including positions at Peace Corps and the Foreign Service Institute. I've been the Editor of the FoN Newsletter since early 2019, a position that allows me to shine a spotlight on people interested in Nepal and all the interesting things they are doing. I live in Virginia, just outside Washington DC.