Friends of Nepal Board of Directors

Dan Donaghue, N-47, President 
I was a Livestock Volunteer posted at HMG's Veterinary Hospitals at Bhairahawa and Pokhara. I have had a full career in Poverty Alleviation with International NGOs, the U.N, and bilateral Aid Organizations. I have worked on development projects and with Refugees throughout Central, South and Southeast Asia. I have spent quite a bit of time with Bhutan-Nepali refugees here where I live, in Rhode Island.

Joe Mannion, N/172, Treasurer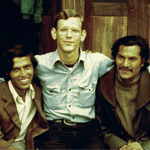 Richard Sellers, N/42, Secretary
I was an Agricultural Science teacher at Paklihawa School in Bhairahawa and a chicken farmer. After Peace Corps Nepal, I studied for a Master of Science Degree...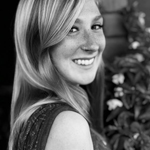 Caroline Mahala, N/205, Grants Program Director and Social Media Manager
I was a Food Security Volunteer in Lamjung District from 2018-20 before being evacuated due to the COVID pandemic. My projects included mushroom cultivation, fruit tree propagation, perma-gardening, and menstruation empowerment workshops. 
I am excited to be a member of the Board Friends of Nepal and looking forward to identifying exceptional grant sponsors and recipients for your generous contributions. 
Thinking about food and my favorite Nepali dishes, I remember the things my host mother made for me on special occasions, like phapar ko (buckwheat) pancakes with achaar, and latte, which is a sweet rice with nuts and cardamom. If you're interested in recreating Nepali dishes at home, I invite you to check out The Gundruk (https://www. thegundruk.com/), a food blog with recipes, videos, and thoughts on the history of Nepali food.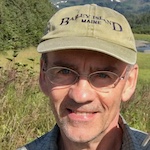 Duane Karlen, N-21, Editor and Publisher, Friends of Nepal Newsletter
I was an Education Volunteer in the hills of Lamjung District. My career then meandered through a number private and public settings, including positions at Peace Corps and the Foreign Service Institute. I've been the Publisher of the FoN Newsletter since early 2019, a position that allows me to shine a spotlight on people interested in Nepal and all the great things they are doing. I live in southern Vermont.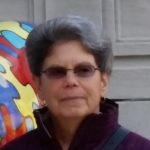 Suzie Schneider, N-171, Past Treasurer and Ex Officio Board Member 
I was a microenterprise development volunteer via the Agricultural Development Bank in Tulsipur, Dang/Rapti. As Treasurer, I maintain the books for FoN, send acknowledgements to donors and pay out grant awards approved by the Project Committee.